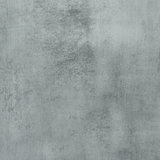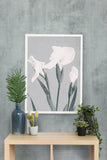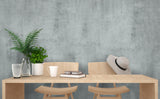 Modern Wallpaper - Grey Cement 15.75" x 8' (2 pcs, 21 sqft)
FEATURES
A QUICK WAY TO RENOVATE YOUR HOME - Change the atmosphere of your room with unique patterns and colors according to your design project
DETAILED APPEARANCE - The slightly textured surface is the key to create a natural-looking wall design
QUALITY GUARANTEED - Made with PVC material, it's waterproof, oil-proof, and easy to clean
EASY TO CUT & APPLY - Trimming grid lines printed on the backing paper makes measurement and cropping much easier and quicker. Since it's self-adhesive, no glues are required. All you need is peel-and-stick
GIVE YOUR HOME A CAFE VIBE - Achieve a vintage and rustic design in your home, just like living in an industrial styled cafe
Renovate Your Home In No Time
Create A Relaxing Cafe Vibe At Home
These vinyl wallpaper gives you the feel and texture of real cement walls.
Featuring a vintage and rustic looking, it is a perfect match with industrial home style, and gives you a cafe vibe even at home.
Installation Is Quick and Easy -- Everyone Can Do It
Trimming Grid Lines: Makes measuring and cutting much easier and more accurate.
Peel-and-stick Application: No glues are required. When applying the wallpaper, all you need to do is peel-and-stick
Size: 15.75" x 8' (2 pcs, 21 sqft)
Style:

Grey Cement

Color:

Grey

Material:  Vinyl (PVC)
Features: Water-proof, oil-proof, slightly textured surface, peel-and-stick application
Tools You Need
Box cutter / scissors
Ruler / measuring tape
Wallpaper smoothing tool (*Recommended)
Level (*if needed)
Heat gun (*if needed)
Preparation
Measure your wall or surfaces and decide how many coverage is required for the project. If you need a huge coverage, please purchase more quantity at once to avoid color difference.
Make sure the surface is smooth, clean, and dry.
When measuring the size of wallpaper, we recommend leaving out 1~2 inches at the end for better results, especially projects that includes corners. You can trim the excess part with a box cutter.
Be More Creative & Playful
Start hanging the wallpaper from the top corner of your wall. Keep the wallpaper straight while you slowly peel off the backing paper.
Make sure not to overlap the wallpapers
Use a wallpaper smoothing tool to smooth out air bubbles and creases without tearing or marking the wallpaper. A plastic card or a piece of soft cloth may work as well.
Cut off the excessive part with a box cutter.
If the surface is not completely flat (ex. kitchen cabinet doors), try heating up it up with a heat gun to make it softer, which is easier for shaping.
Wrap the wallpaper around the corner of the object. Then, cut off the excessive part with a box cutter.
Be More Creative & Playful
Other than wall decor, there are many ways to decorate.
Use these wallpaper in DIY projects and give your furniture a brand new look!